Meet The Midwives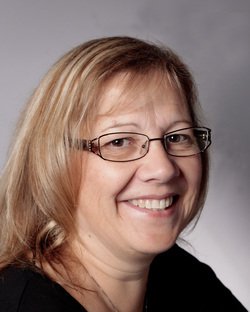 Judi Brandson RM
Photo Credit
Mark Beauchamp
My name is Judi Brandson and I am the founding and senior partner of Community Care Midwives. My first job after graduating from high school was as a teller and loans officer at a Credit Union in Winnipeg, Manitoba. When I started my family I returned to school and received a degree in Early Childhood Education. I cared for children in my home for many years while I raised my two daughters. During that time our family moved to Whitby. As my girls entered their teen years I decided to return to school, but was unsure of what I wanted to do with the rest of my working life. I started to investigate the programs available to me at various universities in Ontario and happened on a Health Science program at Ryerson University with a specialization in Midwifery. I decided to apply to the program. In 1996 I was accepted into the midwifery program at Ryerson University and in 2001 graduated with a Health Sciences degree with a specialty in Midwifery.
I spent my first year of practice in Newmarket/Alliston at Caring Hands Midwifery. I left Whitby concerned that there was no opportunity for women to deliver a baby with midwives at any hospital in Durham Region. To rectify this situation I spent that year caring for women in Newmarket while developing a business plan for a new midwifery clinic in Oshawa/Cobourg for the Ministry of Health and working toward privileging midwives at Lakeridge Health Oshawa and Northumberland Hills Cobourg hospitals. In February 2003 Community Care Midwives opened its doors with clinics in both Oshawa and Cobourg.


I am often asked what is the best part of my job as a midwife. Though there are many great reasons to love what I do, my favorite part is being present to witness the life changing moment of the birth of a child. To be invited into the personal lives of women and their families is an honor. The many stories of the births I have attended are both poignant and individual. What isn't there to love about what I do every day!
When I take time and step away from my life as a midwife I have many things I love to spend time doing. I am an avid reader and read a book or two every week. I will read almost anything but sci-fi or westerns. I love to travel and love to try new foods and learn about interesting new places. And most of all I love to spend time with my family. I have 5 fabulous grandkids; Maia, Elliot, Ruari, Caius and Chloe that are the most fun in the world.
---
---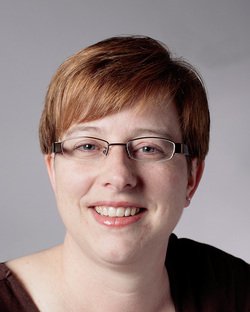 Lesley Bonell RM
My name is Lesley Bonell. I was born and raised in North Bay, Ontario.
When I finished high school, I aspired to a career in clinical psychology. I earned an Honours Bachelor of Arts degree in Psychology from the University of Waterloo in 1993. As I approached completion of this degree, however, it became clear that this was not the right career path for me.
Newly married, my husband and I returned to our hometown and started a family. Career goals and aspirations took a back seat to finding work that allowed me a predictable, family-friendly schedule. I spent many years as branch administrator for a financial services firm. In time, as our children grew older and more independent, I began to re-examine my career goals.
Watching friends go through midwifery care reminded me of the many questions that arose during my own experiences as an obstetric patient. I had always been intrigued by pregnancy and birth, and midwifery offered me an opportunity to combine that fascination with my much earlier desire to enter a "helping profession." In 2004, I was accepted into the Midwifery Education Programme at Laurentian University, and earned an Honours Bachelor of Health Sciences in Midwifery in 2008.
I spent my first year and a half of practice with Birth Care Midwifery Services in Powassan (just south of North Bay). This is an underserviced area, and I often provided care to women who had no family doctor. In time, it became clear that the obstacles to gaining hospital privileges in the area were insurmountable.
I joined Community Care Midwives in the fall of 2010, and since then have been happy to call Durham Region my home. As I had always hoped, midwifery affords me the opportunity to help women and their families navigate through the many transitions that accompany welcoming a new child. It is a tremendous privilege to witness and participate in this process.
I am extremely fortunate to have the unwavering support of my husband, Dean, and our two teenagers, Liana and Stuart. My off-call time is often spent indulging my lifelong love of music. I have been a volunteer clarinetist in Royal Canadian Air Force bands since 2003.
---
---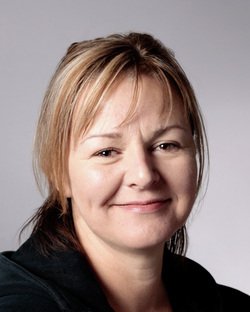 Linda Fleming RM


---
---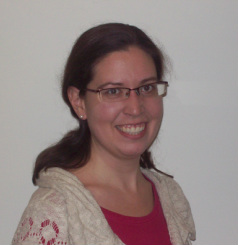 Elaine Zettel RM

My name is Elaine Zettel and I am pleased to join Community Care Midwives. During my training I worked with midwives and other health professionals in many communities around southern Ontario including Alliston and Guelph. Before midwifery I studied Arts & Science at McMaster University, and worked for non-profits doing research and assisted adults with developmental disabilities. My interest in women's health and in supporting families led me to midwifery, and I am now happy to care for women and families during the transformation of pregnancy as new little ones are welcomed. I grew up on a dairy farm near Formosa, and still enjoy the outdoors, as well as playing piano and visiting family and friends. I look forward to serving you and your families.
---
---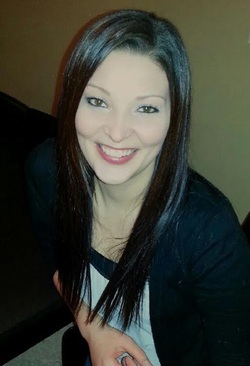 Katherine Kwietniowski

My name is Katherine Kwietniowski and I am one of the midwives at Community Care midwives. Midwifery is my first career. I first became interested in midwifery when my nephew, Justin was born in 2001. I thoroughly enjoyed being present and involved during my sister's pregnancy and from that point on I knew that I was interested in a career this field. So, I did some research and was accepted into the Midwifery program at Laurentian University in 2007. I graduated in 2011 with a Bachelor in Health Sciences with a specialty in Midwifery.
During the program I did placements in Toronto, Burlington and my final midwifery placement at Community Care Midwives with Judi. This was a perfect fit for me as I grew up in Courtice and knew that I wanted to work within this community. After I graduated the program I began working at Community Care Midwives in July 2011.
While I am off call I enjoy spending time with friends and family. I also enjoy drawing and spending time with my 3 cats. I feel very privileged to be present during this special time in your lives and look forward to meeting you all!
---
---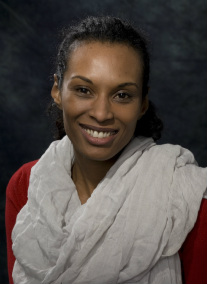 Karen Rodrigue, RM

I was born in Guyana, South America but came to Canada when I was just 3 years old. I am a mother of one daughter but grew up in a very large family of which children continue to be added through birth and adoption. My experience before Midwifery included a long range of jobs from owning and running a small general store/coffee shop, waitressing/barrista-ing at an Italian restaurant, teaching ESL and dabbling in acting. However the most fulfilling past experience I have had was working in the community with teen women.
Also before graduating from Ryerson University with Honours and beginning a career in
midwifery, I had received a previous Honours Bachelor Degree of Science from the University of Toronto where I specialized in Human Biology and majored in Religious Studies as well as attaining an ESL Teaching Diploma.
I have always had a genuine desire to 'care', inclusive of all that it means and a willingness
to strive for excellence. Therefore my passion for women's health, obstetrics, and pediatrics evolved with my hope to work in the community where there lies the unique ability to directly empower women and be their advocate in one of the most vulnerable and profound time of their life; to provide choice to women so that they can give birth with dignity. These things make up the foundation and goals I have laid for myself and in turn motivated me to become a midwife. I feel it is such a privilege to be able to work so closely with women and their families and I hope to serve you in this community for years to come!
---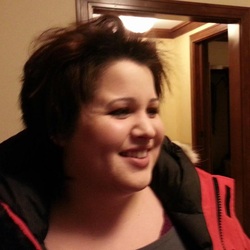 Marlys Corbiere, RM
I've always known I wanted to work in healthcare. Prior to becoming a midwife, I was a personal support worker and cared for client's in their home. I graduated from the Laurentian Midwifery Education Program in 2011. My placements brought me across Ontario, as far south as Toronto and as far north as the Jame's Bay Coast and even into Nunavut.
I joined Community Care Midwives in the fall of 2012. I am grateful to work with such a lovely group of women. I look forward to being able to provide you with the information and knowledge you need to guide you through your pregnancy and first few weeks as a new parent. Congratulations on starting your new journey and thank you for allowing me to be a part of this exciting time in your lives.
---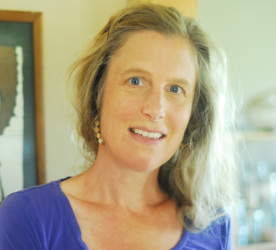 Catherine Alstrup, RM

My name is Catherine Alstrup and I am very pleased to be joining Community Care
Midwives. I was born and raised in Kingston, Ontario. I received a Bachelor of Music
degree from Queen's University in 1994, and spent many years working as a musician in
Providence, Rhode Island and Cape Breton, Nova Scotia. My own birthing experiences led me to midwifery, and I pursued training as a childbirth educator, La Leche League Leader and as a doula when my children were young. I graduated from the Midwifery Education Program at Ryerson University in 2015. Throughout my education I was fortunate to have placements in the communities of Peterborough, Belleville and Cobourg. When I am off-call I love spending time with my family. I also enjoy activities such as playing music, reading and running. I feel honored and privileged to be providing midwifery care to the women and families in this community and I thank you for allowing me to share in your journey through pregnancy and childbirth. I look forward to meeting you and your family!
---